If you decide to install a Little Free Library, the Little Free Library Organization sells pre-built libraries, kits, and provides design specifications if you want to build your own.
When I went online and looked at pictures of Little Free Libraries, many people had designed and built their own. There are a lot of creative people out there!
Seeing that, I told my wife Beth that I wanted to build my own unique Little Free Library. She suggested that I convert a faux antique 3-drawer dresser that we weren't using as a start to give our Little Free Library some character.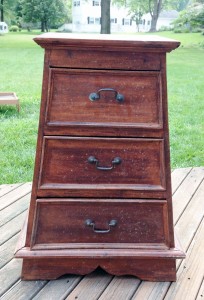 I took that dresser and sketched out my vision for transforming it into a Little Free Library. This was my Dr. Seuss inspired drawing: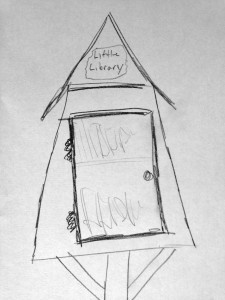 My first step was to remove the 3 drawers and their railings: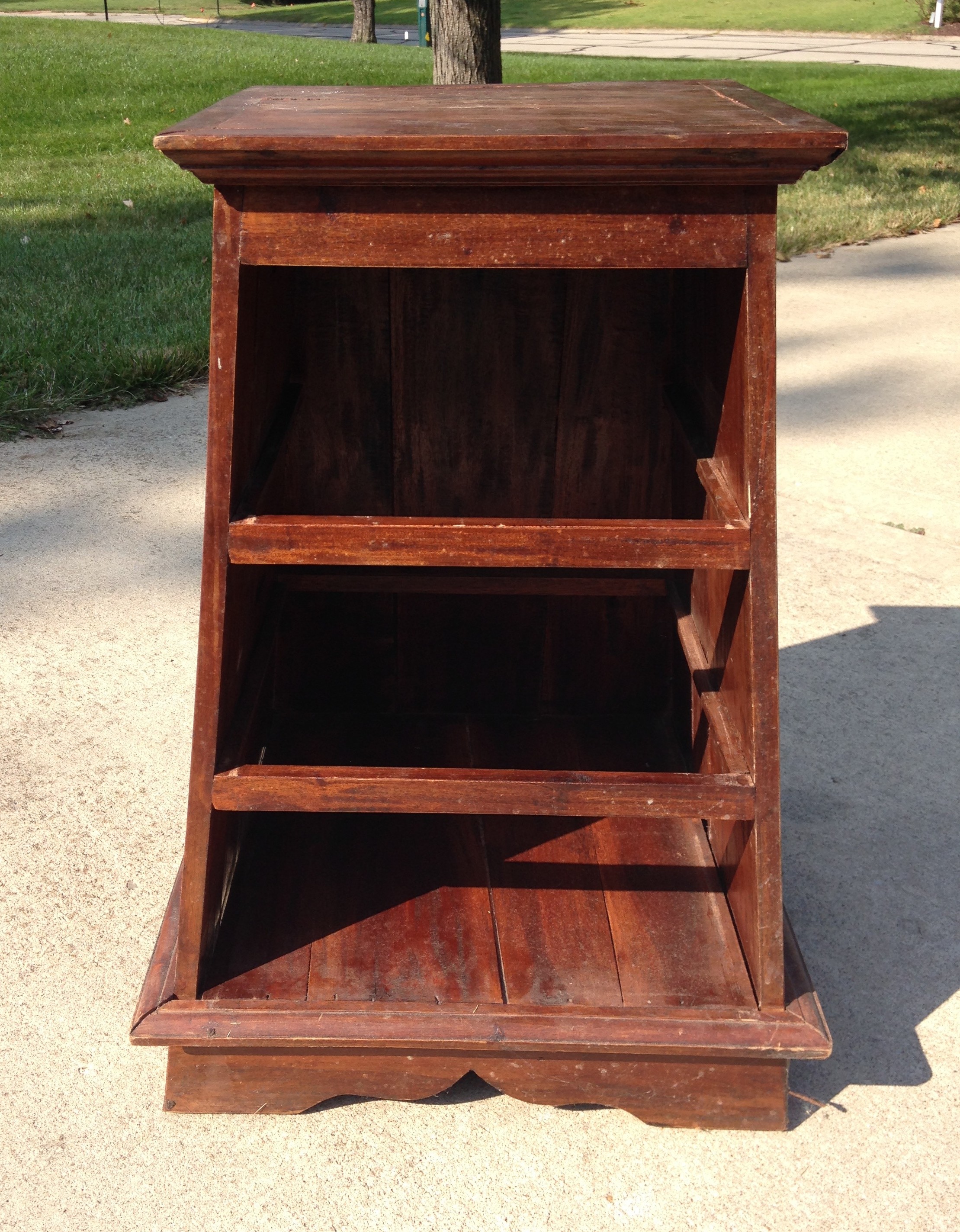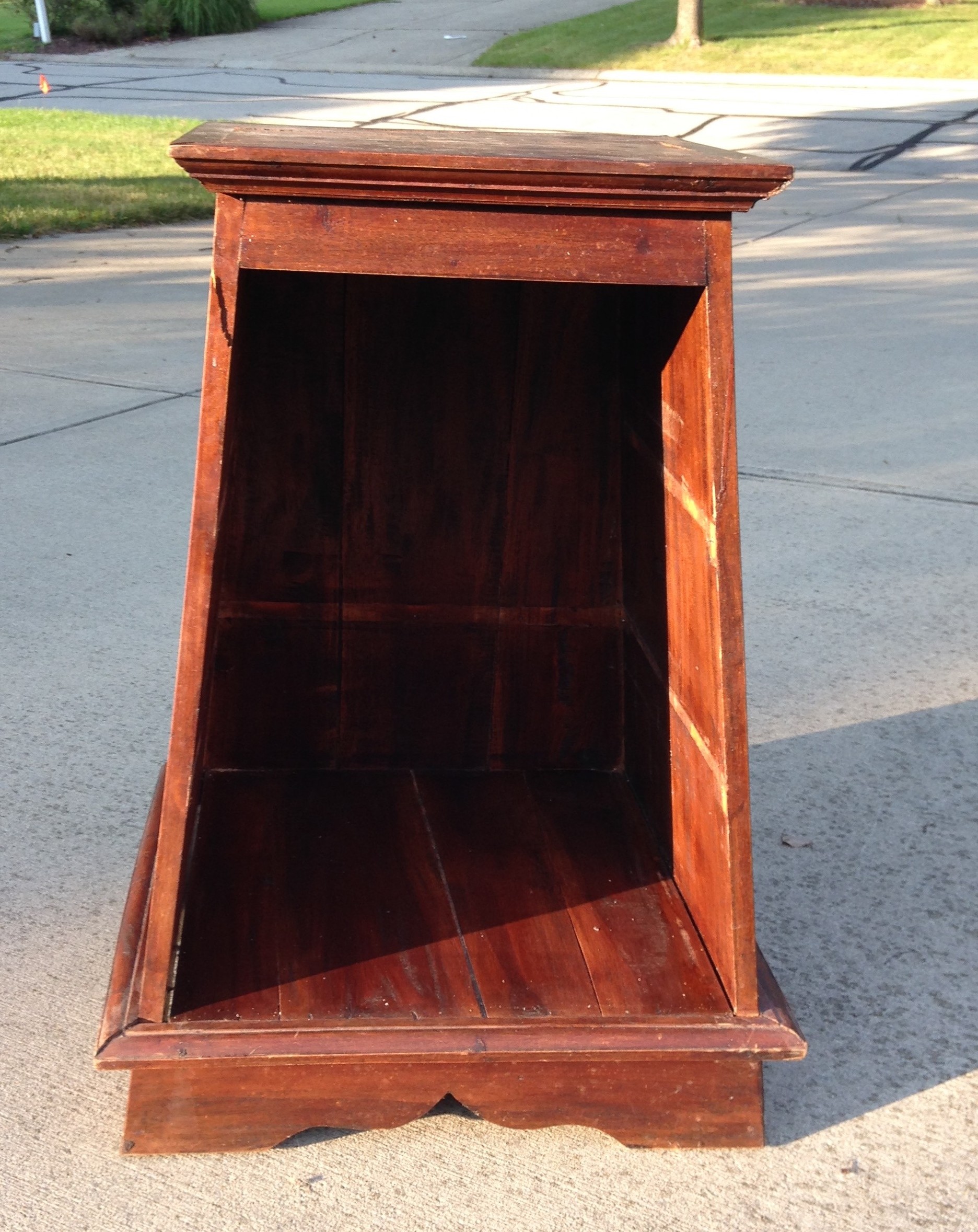 Next, I needed to install new railings for a middle shelf so that the library had a top half for grown-up books and a bottom half for children's books. I also had to build front inserts so I could hang the door. Wood putty smoothed over all the seams: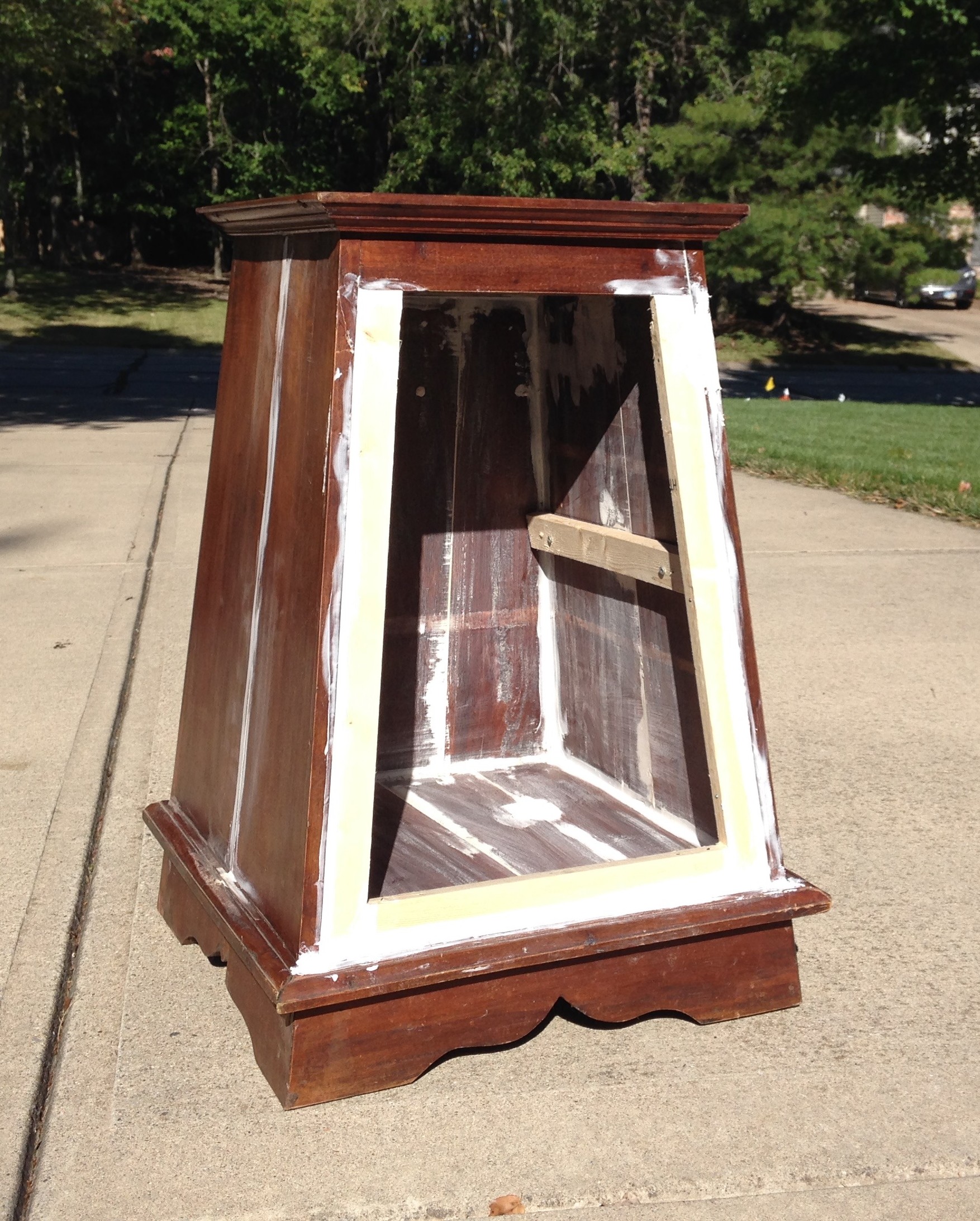 With that done, I went to work on the cosmetic roof: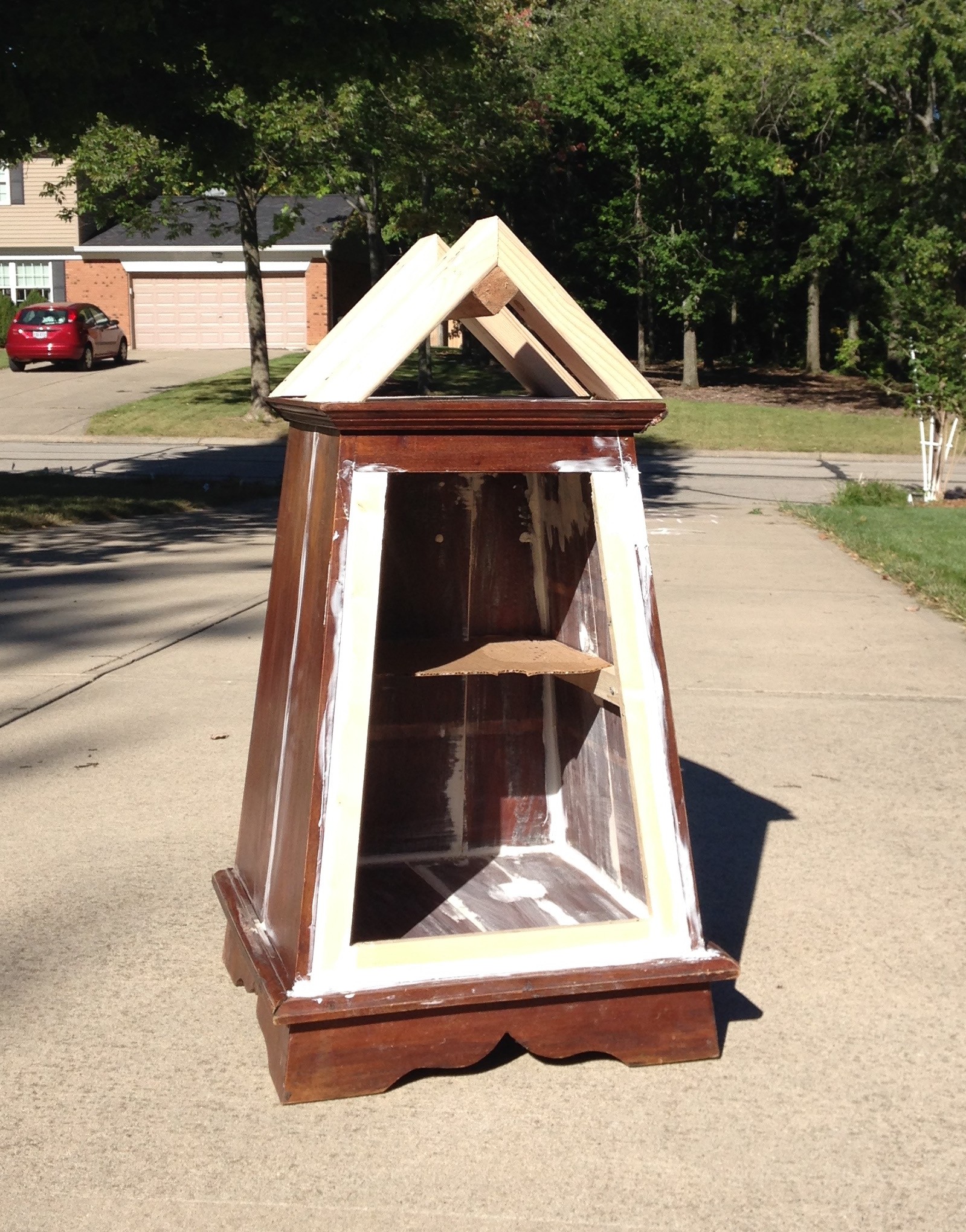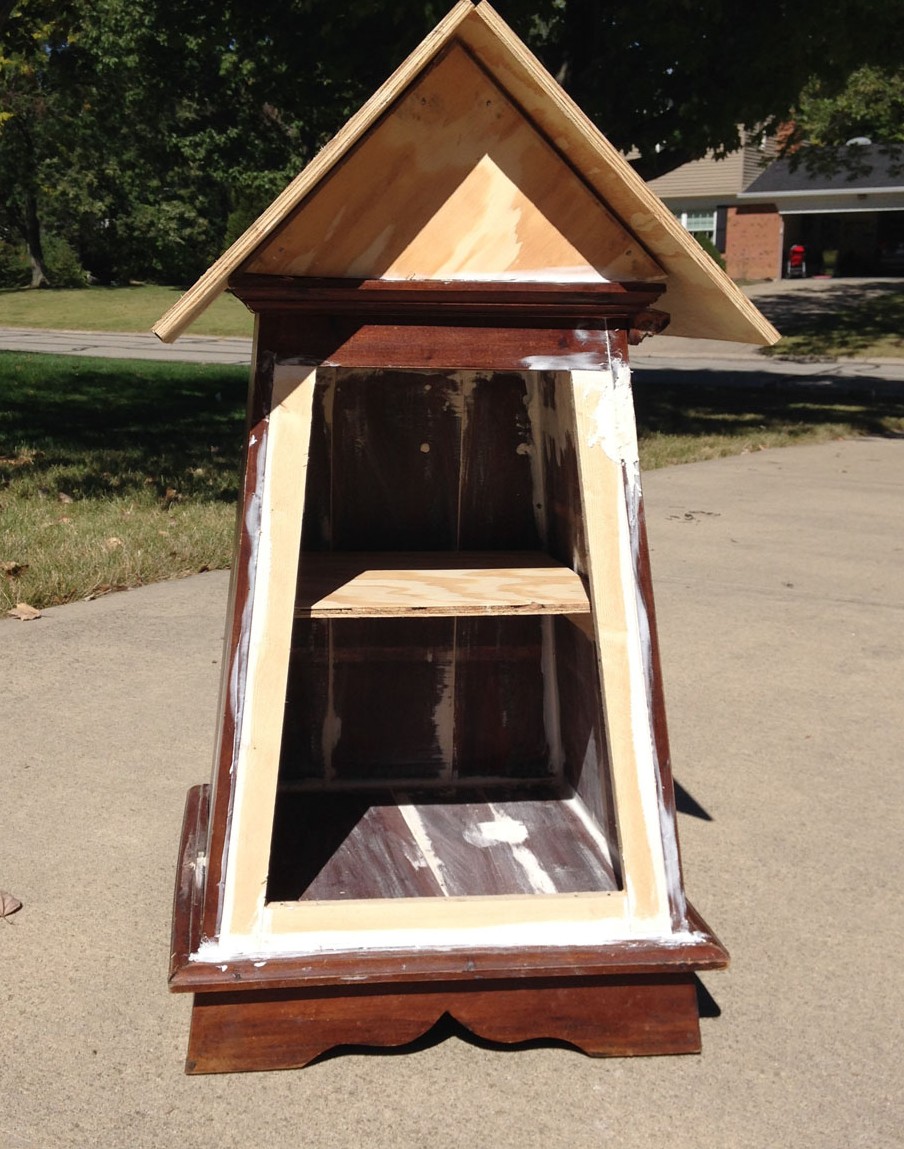 The bones were there now. I just had to do some finish work. I needed to build the door and shingle the roof.
I built the door in less than an hour with trim molding that I bought from the hardware store and used a piece of plexiglass that I cut to size and screwed into the backside of the trim.
For shingling the roof, I put down the roofing paper in minutes, and then spent several hours cutting shingles to the right sizes and attaching them. Shingling the Library was a chore, but I really liked how it turned out!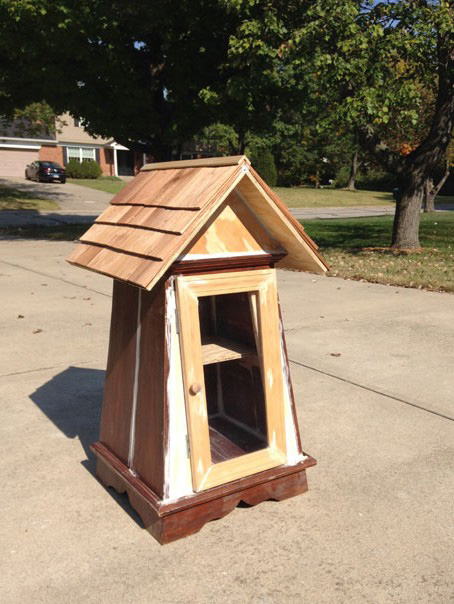 Next was the paint job… This is where my wife and I disagreed.
The neighborhood kids knew we were building a Little Free Library and I wanted to invite them over to paint it because I'd seen online so many creative paint jobs done by kids. My wife, on the other hand, wanted the Library to match our front door.
Happy wife, happy life. Sorry kids…
Our front door is teal, so the Library got the teal paint job.
It was clear that we needed an accent color and we chose lavender for the trim because that's what artists on the web said was the right contrast for teal. Who knows? We can always have the neighborhood kids come by and repaint it.
In my original Dr. Seuss drawing, I envisioned the Library standing on a single post.
But advised by the Little Free Library Organization's site, I had our local "Call Before You Dig" folks come out to mark all the underground utilities in our yard. In my community, this service is free. Good thing I called.
Not only were there underground utilities, but there were four, right where I wanted to sink my 2′ deep post.
So rather than accidentally taking out the entire neighborhood's electric, gas, cable, or water, I opted to go with a 4-legged design with the library just sitting on the ground.
It's worked out well.
For finishing touches, I added a bench and some pavers to make the library more inviting to neighbors who are curious about checking it out: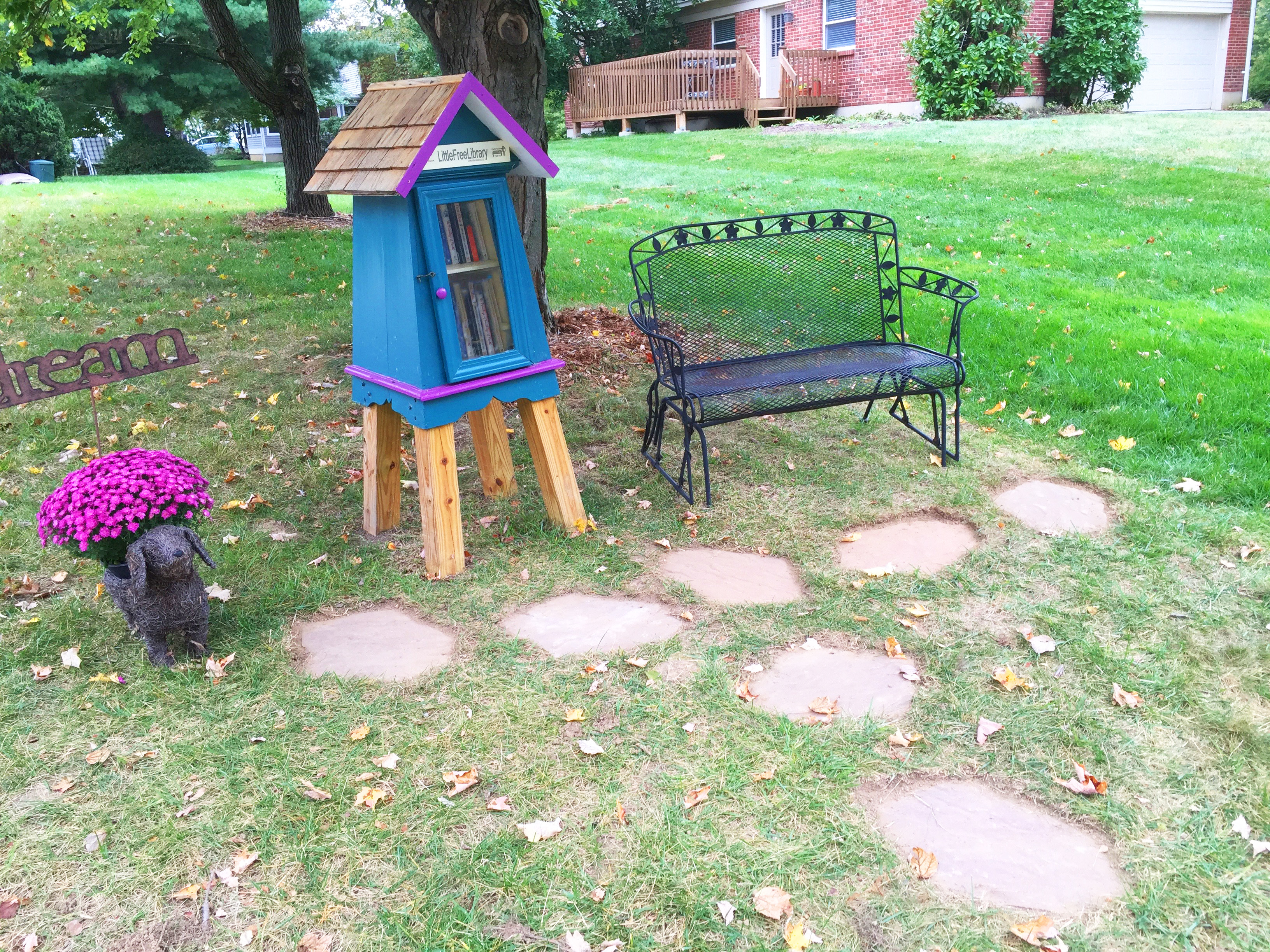 I think it turned out great!
If you're excited about having your own Little Free Library, check out the pictures online and consider building your own unique version. Be creative, and be sure to register your Little Free Library with the Little Free Library Organization.
– Steve